Daily Thumbprint Collection 3, The Wandering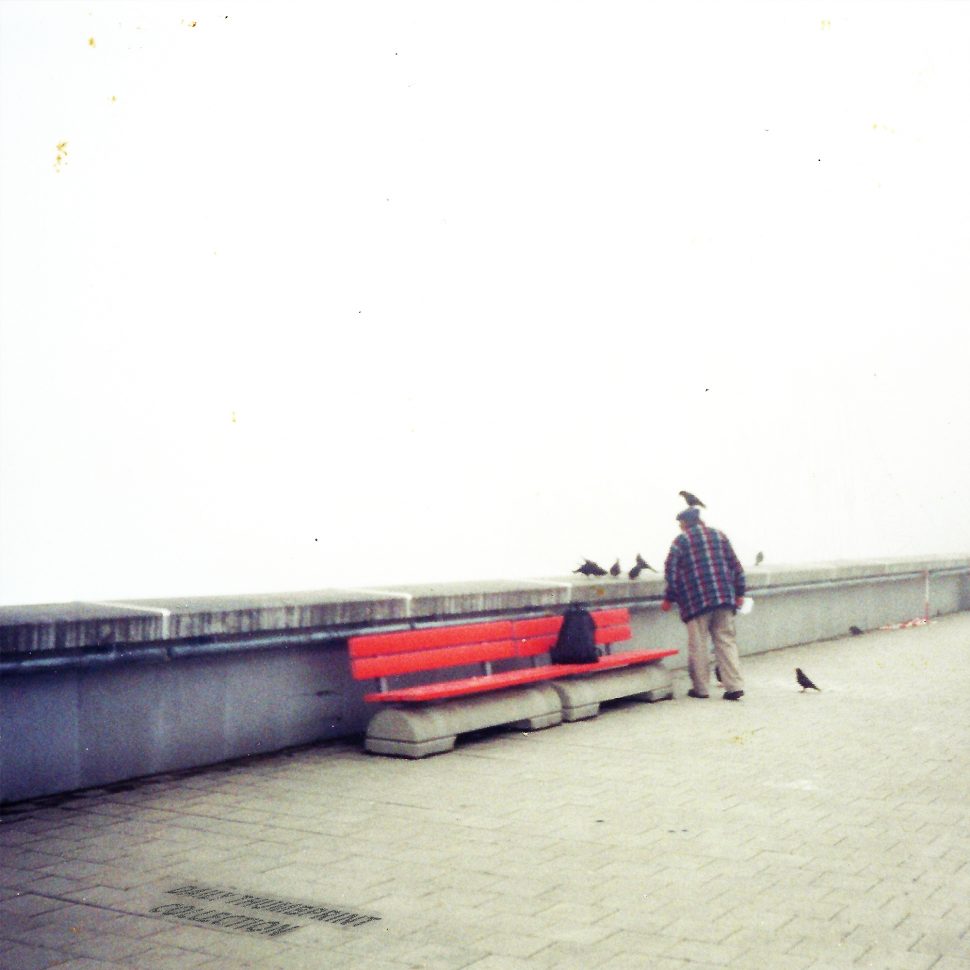 Daily Thumbprint Collection 3, The Wandering is an astonishing album, an instrumental wonder whose creation spanned more than ten years, thousands of miles, a galaxy of musical genres, and a small army of rock, classical and jazz musicians across the USA.
Recording The Wandering evolved into a decade-long odyssey, a musical journey across North America with equipment hauled in cars and planes, visits to cities spanning the coasts, all to track two dozen musicians (the equivalent of a small orchestra or big band) and a mountain of music refined through to multiple revisions.
The end result is an album of gorgeous, multi-layered, spacious, and rhythmic compositions, distilled – like fine bourbon – through expertise and time.
---
The idea of this album formed in late 2008 and took over 10 years to complete while I traveled around the country to record and edit thousands of audio takes. The recording process brought me to studios, practice sheds, college campuses, people's bedrooms and living rooms, and even the occasional warehouse. Each city I traveled to was an experience and every session was inspiring. To say I learned a lot would be an understatement. Without the generosity of all the musicians involved, none of this would have been possible. My thanks to all involved for breathing life into my compositions. – Caleb Dolister
---
Credits
All Compositions, Engineering, Mixing, & Production by Caleb Dolister
Recorded 2009-2014 & Mixed in 2018
Mastered by Sam Minaie, Bird Food Studio New York
Musicians (A-Z by last name)
Adam Agati, Guitar (Marcus Miller, The Funk Apostles)
Adam Benjamin, Rhodes (Kneebody)
Dorothy Bowers Wu, Flute
Caleb Dolister, Drums
Peter Epstein, Saxophone (Director of Jazz Studies at University of Nevada, Reno)
Garett Grow, Piano
Ryan Hall, Guitar (Dark Corners, Cranium Galactic Orchestra(Cranium))
James Hoover, Saxophones and Effects
Drew Jorgensen, Vibraphone
Sam Minaie, Electric Bass (Melody Gardot, Tigran Hamasyan, DR. MiNT)
Alex Noice, Guitar (Noice, Dr. MiNT, Vinny Golia)
Charlie Pate, Mandolin
Charith Premawardhana, Viola (Classical Revolution)
Dan Rosenboom, Trumpet (Burning Ghosts, DR. MiNT)
Marina Roznitovsky Oster, Harp (Reno Philharmonic Orchestra, University of Nevada, Reno)
Tristan Selzler, Trombone & Accordion (Reno Jazz Syndicate)
Perry Smith, Guitar (New West Guitar Group)
Charles Taggart, Cello
Adam Theis, Trombone & Tuba (Jazz Mafia)
Gavin Templeton, Saxophone (DR. MiNT, Nels Cline, Vinny Golia)
Zack Teran, Upright Bass (Portalis, Y La Bamba, The Novelists)
Brian Walsh, Clarinet & Bass Clarinet
Kati Wentink, Viola and Violin (Reno Philharmonic Orchestra)
Per-track credentials
01: 080620 [the second place] Adam Agati, Guitar Adam Benjamin, Rhodes Caleb Dolister, Drums Ryan Hall, Guitar James Hoover, Saxophone with effects Sam Minaie, Electric Bass Daniel Rosenboom, Trumpet Marina Roznitovsky Oster, Harp Charles Taggart, Cello Adam Theis, Trombone Kati Wentink, Viola Dorothy Bowers Wu, Flute
02: 090921 [the one that went away] Adam Benjamin, Rhodes Drew Jorgensen, Vibraphone Charith Premawardhana, Viola Charles Taggart, Cello Zack Teran, Acoustic Bass Adam Theis, Trombone Kati Wentink, Viola & Violin Dorothy Bowers Wu, Flute
03: 090210 [the eavesdropper] Alex Noice, Guitar Sam Minaie, Electric Bass Daniel Rosenboom, Trumpet Gavin Templeton, Alto Saxophone Brian Walsh, Clarinet & Bass Clarinet
04: 080721 [the machinist] Adam Benjamin, Rhodes Ryan Hall, Guitar James Hoover, Saxophone with effects Sam Minaie, Electric Bass Daniel Rosenboom, Trumpet Tristan Selzler – Accordion Charles Taggart, Cello Gavin Templeton, Alto Saxophone Marina Roznitovsky Oster, Harp Kati Wentink, Viola & Violin Dorothy Bowers Wu, Flute
05: 081227 [the formalist] Adam Benjamin, Rhodes Peter Epstein, Alto Saxophone Garret Grow, Piano Sam Minaie, Electric Bass Marina Roznitovsky Oster, Harp Brian Walsh, Clarinet & Bass Clarinet Kati Wentink, Viola & Violin Dorothy Bowers Wu, Flute
06: 070501 [the acrobat] Drew Jorgensen, Vibraphone Charith Premawardhana, Viola Tristan Selzler – Accordion Perry Smith, Guitar Charles Taggart, Cello Zack Teran, Acoustic Bass Kati Wentink, Viola & Violin
07: 080904 [the strategist] Peter Epstein, Alto Saxophone Ryan Hall, Guitar Drew Jorgensen, Vibraphone Sam Minaie, Electric Bass Alex Noice, Guitar Daniel Rosenboom, Trumpet Gavin Templeton, Alto Saxophone
08: 090510 [the drifter] Adam Benjamin, Rhodes Ryan Hall, Guitar James Hoover, Saxophone with effects Drew Jorgensen, Vibraphone Sam Minaie, Electric Bass Charlie Pate, Mandolin Daniel Rosenboom, Trumpet Perry Smith, Guitar Zack Teran, Acoustic Bass Gavin Templeton, Alto Saxophone Adam Theis, Tuba Kati Wentink, Viola
09: 081205 [the one that lost their way] Garret Grow, Piano Ryan Hall, Guitar James Hoover, Saxophone with effects Drew Jorgensen, Vibraphone Sam Minaie, Electric Bass Daniel Rosenboom, Trumpet Marina Roznitovsky Oster, Harp Tristan Selzler, Trombone Gavin Templeton, Alto Saxophone Brian Walsh, Clarinet & Bass Clarinet Kati Wentink, Viola
10: 081214 [the finalist] Adam Benjamin, Rhodes Ryan Hall, Guitar James Hoover, Saxophone with effects Drew Jorgensen, Vibraphone Sam Minaie, Electric Bass Alex Noice, Guitar Brian Walsh, Clarinet Dorothy Bowers Wu, Flute